Who is a Candidate for Professional Teeth Whitening?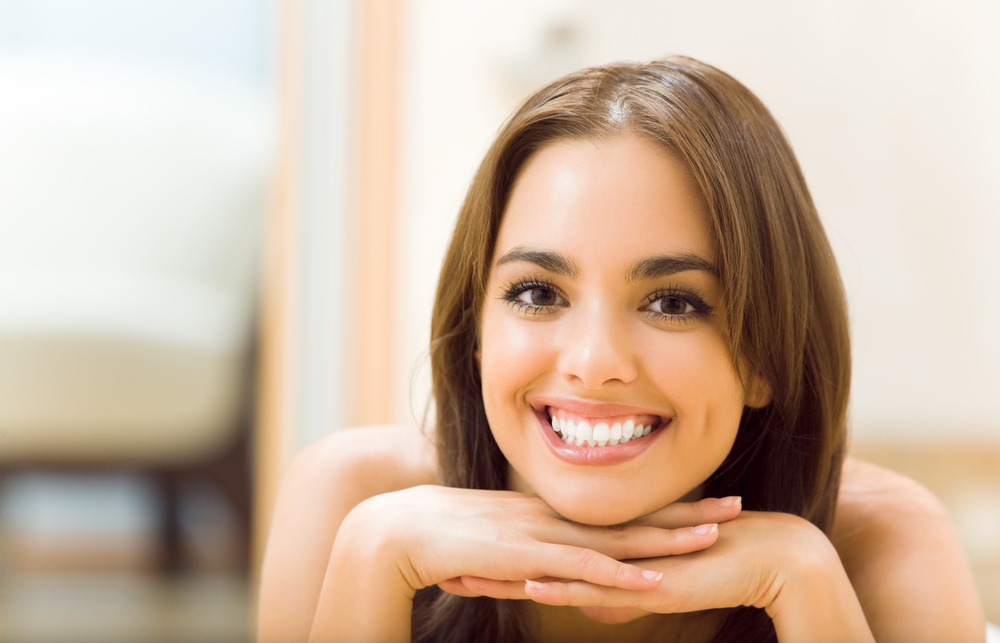 Even those who brush and floss regularly and attend all routine dental visits can experience stained or yellowed teeth. Environmental factors, aging, and staining agents in the standard modern diet can all contribute to tooth discolouration over time. When this occurs, it can make even the healthiest smile appear lacklustre. Fortunately, there is a solution. Professional teeth whitening at Fort Health Dental Group can brighten your smile by up to eight shades, offering dramatic results and a boost in confidence. Today, we will explore candidacy for professional teeth whitening, and discuss the treatment available at our practice.
Who can benefit from teeth whitening?
Patients with external – or extrinsic stains – can benefit significantly from teeth whitening. Generally, this includes individuals who are regular coffee or tea drinkers or smokers. Essentially, discolouration that is caused by environmental factors can be successfully treated with teeth whitening.
Who is not a candidate for teeth whitening?
In contrast to extrinsic stains, intrinsic stains affect the innermost layers of the teeth. For example, tooth trauma, certain medications, and genetic conditions are all common risk factors for intrinsic dental staining. Unfortunately, teeth whitening is not as effective for this type of discolouration. Although some improvement is possible through teeth whitening, patients with intrinsic staining are often better suited for alternative treatments.
In addition, it is important to understand that teeth whitening is a cosmetic procedure and should only be performed if patients are free from tooth decay, gum disease, and other oral health concerns. If oral bacteria are present, restorative treatments must be completed first before pursuing whitening or any other cosmetic procedure.
Finally, it is important to note that custom dental restorations – such as crowns, bridges, and veneers – do not respond to bleaching. Therefore, if you are considering teeth whitening, it should be completed before having any new restorations placed.
Teeth whitening options at Fort Dental Health Group
Everyone is unique, with specific preferences. That is why we offer both in-office and take-home treatments for the convenience of our patients.
Zoom!® in-office teeth whitening
Those who choose Zoom! in-office teeth whitening can achieve dramatic results in a single office visit. To perform this treatment, your teeth will be thoroughly cleaned, and a barrier will be placed to protect your gums from the bleaching gel. A skilled dental technician will carefully apply the bleaching agent to the teeth and will use a powerful LED light to accelerate the whitening process. After 15 minutes, the gel will be rinsed off of the teeth, and the entire process will be repeated until the desired results are attained. Generally, most patients require three to four treatments, which can be completed in about an hour.
Zoom! take-home bleaching kits
Some patients prefer to whiten their teeth at home on their own schedule. Our Zoom! take-home bleaching kits can achieve the same dramatic results as our in-office treatments. To apply the gel at home, you will require custom bleaching trays, which can be fabricated at our office. Simply dispense a small amount of gel into the trays and insert them in your mouth. Depending on the strength of the gel, you will either wear the trays for 30 minutes once or twice a day, or overnight. This process will continue for two to three weeks until the desired results are achieved.
Learn more about Zoom! teeth whitening
If you desire a fresher, more vibrant smile, find out if professional teeth whitening is an option for you. To explore your candidacy, schedule an appointment at our Fort Saskatchewan, AB practice. You can call us at 780.998.7165 or contact us online.