The Importance of Dental Hygiene: How Often Should I Get a Teeth Cleaning?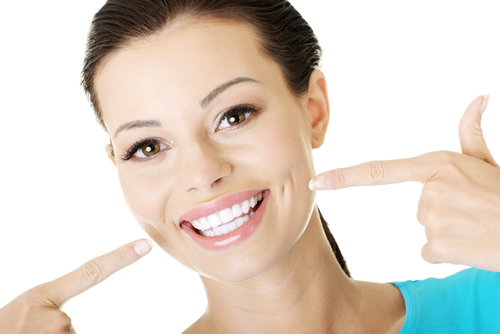 True, teeth cleanings can leave your smile looking bright and sparkly.
But a hygiene appointment is so much more than that. Routine dental examinations and cleanings play a crucial role in your oral and overall health. At Fort Dental Health Group, we provide a number of treatments in preventative dentistry, including professional teeth cleanings, to keep your teeth and gums healthy and prevent more serious issues from developing.
Oral health directly influences overall health
Over the past several years, more and more health professionals are realizing the effects that oral health has on overall wellbeing. Research studies have shown a direct link between periodontal disease (gum disease) and heart disease, stroke, and dementia, among other things. The bacteria present in the oral cavity is also carried throughout the body via your bloodstream, to your organs and tissues. When you receive a professional dental cleaning, you are actively lowering your risk for these health complications.
At-home care will only get you so far
One simply cannot deny the importance of healthy oral hygiene habits at home. Proper brushing and flossing is absolutely vital to your long-term dental health. However, no matter how impeccable your technique may be, there are some areas your toothbrush and floss simply cannot reach. When a hygienist performs a professional teeth cleaning, he or she uses specialized instruments to remove plaque and tartar deposits in even the impossible-to-reach areas.
How often should I receive a teeth cleaning?
Most patients have their teeth cleaned approximately every six months. However, the real answer to this question truly depends on your unique situation. Between dental cleanings, the bacteria in your mouth begin to repopulate. At-home care can keep your teeth and gums healthy for a time. However, cleanings are required to bring the levels back down to a manageable level. For most people, these visits should occur about every six months. However, patients who are genetically predisposed to issues such as periodontal disease and tooth decay may benefit from more frequent cleanings. Your dentist will determine a hygiene regimen that will work best for your situation.
Regular teeth cleanings help to prevent gum disease
Gingivitis and gum disease can take a toll on your oral and overall health. However, if detected and treated during the early stages, periodontal disease can be quite manageable. In fact, gingivitis typically requires nothing more than a regular dental cleaning and improved at-home hygiene. The longer you wait, however, the faster the disease progresses. If left untreated, gum disease can lead to food traps, tooth mobility, and tooth loss. Professional dental cleanings are an excellent way to help protect your smile from infection-causing bacteria.
Proactive care is the most effective care
In the same way gingivitis and gum disease can be detected early, your hygienist can notice signs of decay and dental damage. If your enamel is wearing thin, we can perform a fluoride treatment to strengthen your teeth before a cavity develops. We will also check any existing restorative work for leaks, fractures, or damage. When you attend routine dental hygiene appointments, you are investing in your oral health.
Learn more about professional teeth cleanings at our dental office
If you live in the Fort Saskatchewan, AB area, and you are seeking a dental home, schedule an appointment at our dental clinic. Find out how routine dental cleanings and examinations can help preserve your smile for years to come. You can call us at (780) 998-7165 or contact us online anytime.